Team & Advisors
The Producers Trust team has united a cast of extraordinary individuals with expertise ranging from agricultural value chains and post-harvest infrastructure to effective storytelling and innovative technology.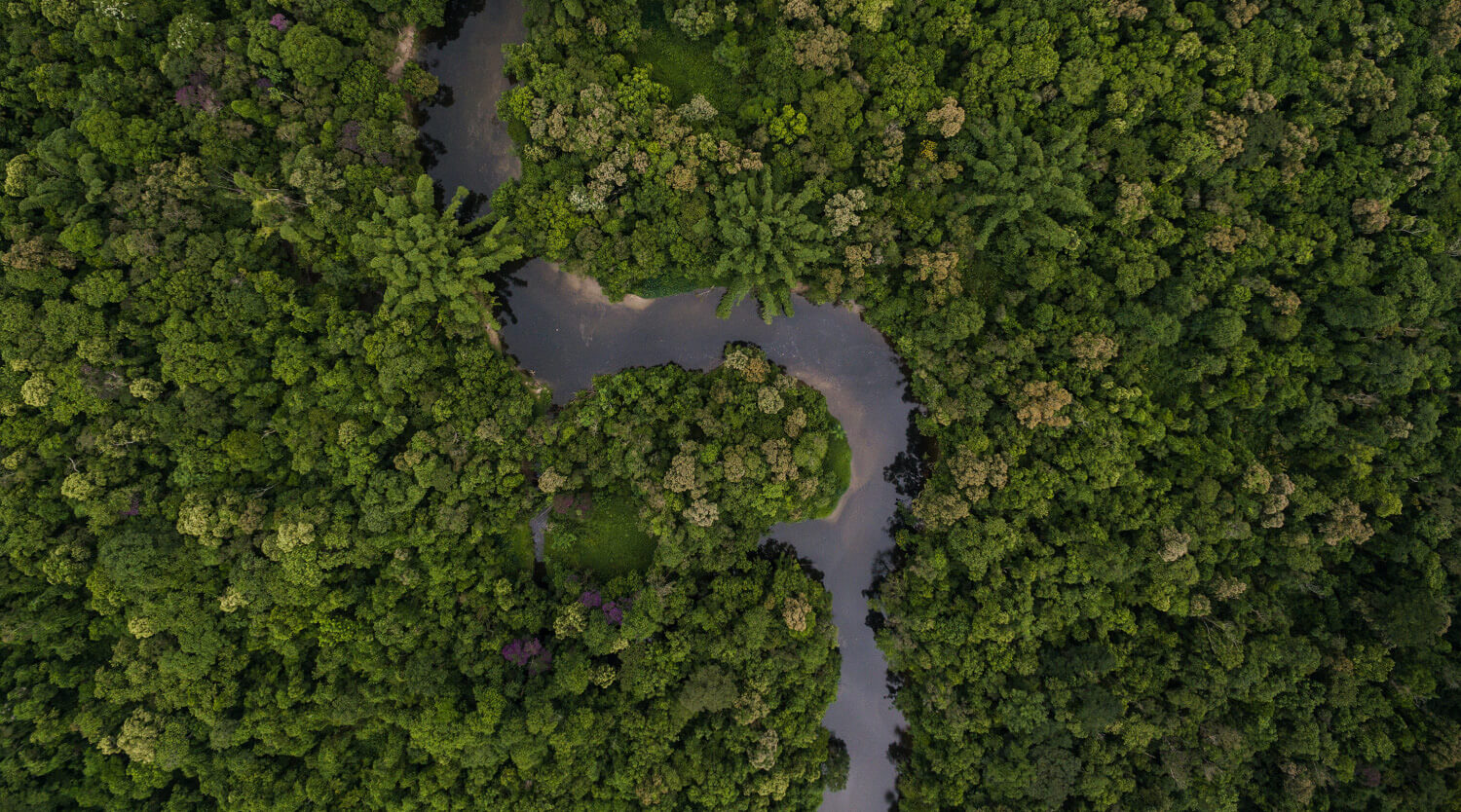 Management Team
Keith Agoada

Chief Executive Officer

Keith has worked on the supply side of the agricultural industry for the past decade and is the founder of Sky Vegetables. Keith's passion for supporting producers is the initial inspiration behind Producers Trust.

Gabriel Morgan

Chief Technology Officer

Gabriel is a seasoned technologist with more than 25 years of experience, was most recently at Starbucks Corporation, where he was chief architect for the brand's digital, retail, omnichannel, and customer-facing systems. Prior to that, he was chief architect at REI (Recreation Equipment Incorporated) and director of enterprise architecture at Microsoft Corporation with specific areas of focus on Xbox and online services.

Scott Ely

Chief Operating Officer

Scott is an entrepreneurial leader with experience in business operations, product development, and cybersecurity. He is committed to creating a culture where people feel safe and heard in an environment that supports developing their best ideas to help people and the planet.

Selma Abualia

Chief Growth Officer

Selma is an award-winning chef (Top Chef MENA 2012) turned agrifood tech enthusiast who is passionate about building impactful solutions to big problems in the food industry. With a decade of experience leading projects in the global hospitality industry, the shift to tech-led agrifood systems is now her main focus in the UAE.

Veronica Giraldo

Chief Partnerships Officer

Veronica has been in the international trade business for over 20 years. She has supported Latin American and European companies to enter the US market through business development, product sourcing, and governmental affairs. For the last 12 years, based in Los Angeles, she worked with the Colombian Government Trade Office, and most of her efforts are now focused on developing her passion for fair international trade.

Daniel Martin

Chief Commercial Officer

Daniel has spent his career in finance, operations and business development throughout the U.S. and Latin America, most recently as a partner of a value-added fruit processing facility in Guatemala.

Megan Pelham

Chief of Staff

Megan spent her early career in Panama learning to wear all types of entrepreneurial hats. She has taken that versatility and her passion for efficient systems to Phoenix, AZ, where she has spent the last few years working as an Operations Consultant.

Max Cooper

President of Producers Market

Max is an entrepreneur who has developed regenerative agriculture programs in the U.S. and Latin America. His passion is connecting with agricultural producers and brands, around the world, and supporting them with technology solutions that connect them directly to wholesale buyers and end consumers.

Alex Karzag

President of StoryBird

Alex has been working in project and product management with virtual technology teams for over a decade. His work in telecom, legal, media and consulting has brought him from San Francisco to NYC to Europe to Mexico, where he spends part of the year with his family.

Jeff Silver

Chief Financial Officer

Jeff has nearly 30 years of corporate finance, investment banking, merchant banking, consulting, and executive management experience. Jeff is the Managing Partner of Ridgeline Partners.

Erika Logie

Head of UI/UX

Erika has 12+ years of experience as a UX and UI Designer, and focuses on projects that create positive change for people and planet. Past design projects include Yellow Seed, a conscious trade platform for cacao, and NuMundo, a travel platform.

Lukas Sommer

Head of Engineering

Lukas is a full stack engineer, building digital products for as long as he can remember. He successfully co-founded and launched NuMundo, a global network of sustainable impact centers.

Tony Williams

Product Manager

Tony has 20+ years working with and building up technology companies. His passion is helping local farmers thrive and looks to bring his technical background together with small batch producers to enable a future that is sustainable for all.

Scott Sharpe

Engineering Manager

Scott's journey as a technologist started in the '80s while working in the computer lab at the University of Hawaii. Over the decades he has sold Computer Aided design and manufacturing software. Scott built up a small direct mail marketing firm into a modernized Internet marketing platform and worked at Microsoft creating and architecting scalable, reliable, available, global software solutions.

Toby Isreal

Head of Culture & Storytelling

Toby is a writer, editor and facilitator. She has filled the role of Chief Storyteller at NuMundo, and editor at Elephant Journal, among others. She is the author of a book called "Vagabondess" and the founder of Mujeres Fuertes Costa Rica. She holds a master's degree in Media & Peace Studies.

Jenny Reichert

Head of Producers Support

Jen (aka Jenny) grew up in central Mexico and honed her bilingual abilities while living and studying in the U.S. Her experiences in food service and real estate have given her a strong appreciation for entrepreneurialism and healthy food retail.

Kavitha Severson

StoryBird Project Manager

Kavitha has spent the majority of her career in technology working for Microsoft Corporation in both the UK and USA (Technical Account Management, Service Management). In more recent years, she has found an additional passion for helping others focus on ingredients and making healthier choices.

Franz Gatzke

Full-Stack Engineer

Franz worked in multiple startups leading full-stack development for scientific research software solutions and platforms for supporting alternative and ecological communities. He is also founding a network of communities merging Permaculture and hacker culture. His 10 years experience in full-stack Javascript development creates solid, reliable software.

Joerg Steiner

Full-Stack Engineer

Full-stack-developer since 1995, cross platform desktop application development and opensource user and contributor. Worked in various industries as developer and advisor. Has strong opinions about privacy, freedom and respect for diverse lifeforms.

Anton Oussik

Devops / Sysops

Anton is a UK/Germany based developer who has decades of experience in software engineering, coming from financial and educational sectors.

Rene Flores

Back-End Engineer

Java developer who has been on the software development road for more than 10 years and counting.

Taylor Allen

Front-End Engineer

Originally from Dallas, Texas, Taylor has a food hospitality background and loves to cook and learn more about where our food comes from. He resides in San Miguel de Allende, Mexico where he enjoys hiking and camping in the surrounding area. He is passionate about learning new technologies and inspired by creative environments.

David Libby

Agile Coach

David has over 20 years experience with tech and people in diverse contexts. He believes that technology is here for us and not vice versa. Human connection and hearts come first; machines come second! David has a deep passion for agriculture, his first love and main field of study, he's also a drummer and founded Zurich School of Samba.

David Green

Head of Trade Facilitation

After a career as a mechanical engineer, David left the corporate office to work as a science technician, engineer, and educator in remote corners of the world. David co-created Michoacán Organics, helping to sell millions of dollars of organic avocados.

Rodolfo Barreda

Senior Trade Facilitation Account Manager

Rodolfo's passion is to help develop ventures focused on organic, sustainable food with a positive impact on local communities. He has lived and worked in several countries in Latin America, the U.S. and Australia.

Azul Lucero

Co-Head of Social Media

Azul has been with our team from the moment the hummingbird planted the project's seed. Today, she focuses on coordinating content creation and social media.

Karina Elizondo

Co-Head of Social Media

Karina is an Earth Guardian and is always learning new ways of interacting harmoniously with the planet we live in. Through her art as a photographer and videographer, she expands realities and takes great responsibility in capturing solutions and innovative dimensions that nurture our collective evolution.

Noni Garg

Business Development Associate

Seasoned Banker with trade finance expertise across UK, India and Africa previously worked at leading global institutions like Citibank, Standard Chartered and American Express Bank.

Rani Vasireddy

India Business Development Consultant

Rani worked as a consultant for BIG 5 companies such as IBM, PricewaterHouseCoopers, and SAP America as a Bussiness Analyst of supply chain management for CPG clients like Nestle, Kraft, and Shell. After retiring, Rani started a non-profit organization known as Green Aum Foundation in India, which is actively promoting afforestation, organic products and herbal remedies from the tribal area of Andhra Pradesh.

Kwasi Akyeampong

Business Development Associate

Kwasi has spent over 10 years working with Credit Suisse Bank in London. He has served in various roles within Wealth Management for Global Markets. Before joining Credit Suisse, Kwasi worked for Morgan Stanley as the Global Head of Commodities Trading and Sales Technology. Over the course of his career, he has held a variety of senior roles within the investment banking industry, with experience in leading teams globally working on a variety of technology offerings.

Lauren Hill

Producers Support Account Manager

Lauren grew up between the Latin-American and European countrysides, developing a passion for environmental health, veganism and yoga mats. She studied business administration in Germany. Lauren has a clear focus on creating awareness around agricultural supply chains.

Lila Brandt

Producers Support Account Manager

Originally from Seattle, Lila has spent over six years living and working in Latin America and the Caribbean. She brings hands-on experience from nearly every stage of the agriculture supply chain, from living and working on a permaculture farm to launching and managing food systems for a boutique hotel.

Brigitte Desvaux

Producers Support Account Manager

Brigitte is a French-American who discovered her passion for regenerative agriculture while working abroad in Panama. With a major in Sustainable Design Studies from Boston Architectural College, she strayed from the conventional careers that came with her degree, and applied her knowledge to food systems. She believes collaboration is the key to success.

Rosemary Libby

Producers Support Associate

Rosemary attends the University of Vienna and has a passion for different languages and cultures, which has led her to pursue a major in Korean Studies. Aside from her studies, she has an avid interest in video games, singing, literature, and is also currently learning Python.

Mariana Rivas

Producers Support Associate

Mariana is a community manager at Producers Market who is in love with food and rediscovering it's power to connect us together.

Hannah Shobitz

Producers Support Associate

Hannah was born in Austria and grew up in different rural areas of Panama. She developed a deep connection with nature at a young age, which led her to work with projects that believe and push towards a healthier and greener future.

Angelys Gutierrez

Producers Support Associate

Marketing and Digital Communication degree, with 5 years of experience in branding, content creation, community management, digital strategy, project management and customer service. Passionate about creating exceptional brands, digital business, minimalist art, humanization and entertainment.

David Serrachiani

Content Associate

David is a graphic designer and illustrator who is passionate about art.

Pabliu Lucero

Content Associate

Pabliu Lucero is a full-time visual artist, who has been working with Producers Market since July 2017. Pabliu is dedicated to creating digital content and audio visual communication.

Amy Schmidt

Content Associate

Amy, a former nonprofit executive, now resides in Costa Rica where she enjoys outdoor activities and online work, and integrates her passions for gender equality, social and environmental justice, and love of literature. She holds a master's degree in Media, Peace, and Conflict Studies.

Blue Lolan

Content Associate

Blue is a creative and an animal rescuer from Los Angeles, and serves as a community manager for Producers Market.
Strategic Advisors
Craig Cogut

Senior Advisor

Founder, Chairman and CEO of Pegasus Capital Advisors, L.P.; previously original partner at Apollo Advisors L.P.

Rosa Sangiorgio

Impact Advisor

Rosa is an independent impact investing advisor with 22 years of experience. She was the Head of Sustainability and Impact Investing for the Credit Suisse Investment Management team. Rosa is a CEFA charterholder and TEDx speaker.

Terry Tamminen

Climate Advisor

Terry is an author, lecturer, and strategist on energy and the environment. In 2003, California Governor Arnold Schwarzenegger appointed him as Secretary of the California Environmental Protection Agency. He continues to advise national and international leaders on energy and environmental policy.

Youssef Sneifer

Technology Advisor

Advisor on procurement, IT and supply chain, with a special focus on commerce and payment services

Daniel Herrmann

Sustainability Strategic Advisor

An entrepreneur with over 22 years of experience, Daniela is the founder of Topan AG, a Swiss-based, holistic, Triple-E® Business and Investment Advisory Boutique for long-term scaling through business and financial co-stewardship.

Ted Goldthorpe

Senior Advisor

Partner and Head of BC Partners Credit; previously President at Apollo Investment Corporation

Randy Cancellieri

Logistics and Supply Chain Advisor

Randy is a General Partner at Veg Fresh Farms. Veg Fresh Farms is a leader in fresh produce packing and distribution in the western United States. He is also the founder of both R.C. Trucking and RDL Express.

Susan Rockefeller

Storytelling Advisor

Susan is an entrepreneur, conservationist, and filmmaker. She is the Founder and Editor-in-Chief of Musings

Charles Levy, M.D., MBA

Senior Health Advisor

Charles is a practicing neurological surgeon and CEO of Affordable Healthcare Solutions, LLC, a consulting firm that focuses on establishing neuroscience centers of excellence. He has 22 years of active and reserve military service.